Day 1 in Beijing – Forbidden City
After lunch it was the Forbidden City. By this time we had got to know our new friends a little better and we hadn't really missed much at all that day which was good to hear. However, if we had arrived in Beijing when we were meant to arrive, we would also have had a whole night in Beijing to explore ourselves. Still, nevermind!
The Forbidden City is where the Emperors of China lived for around 500 years. It is one huge mini-city within walls which housed the Emperor and his household. This was was heaving and full of people… it's probably the most famous tourist spot in Beijing. If you like buildings and architecture, it is quite a feast for the eyes. If you want to read more about the Forbidden City, once again, Wiki has an entry: http://en.wikipedia.org/wiki/Forbidden_City
But other than that, here are some of our pictures:
Pic 1 – The Forbidden City!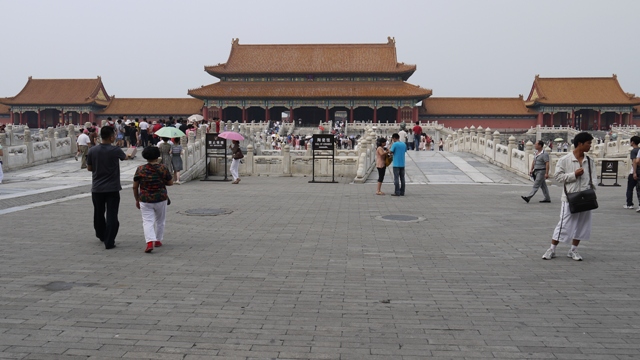 Pic 2 – our tour guide in pink and surrounding him, our tour group!
Pic 3 – Another shot!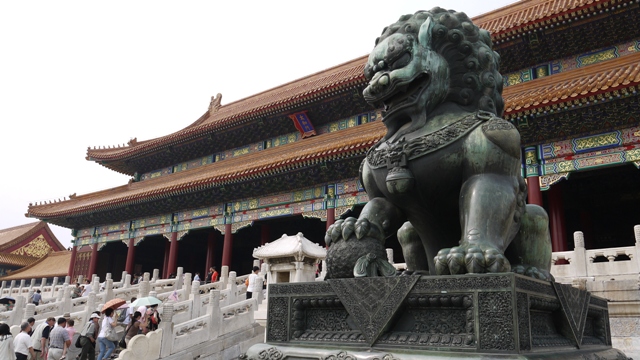 Pic 4 – So many people!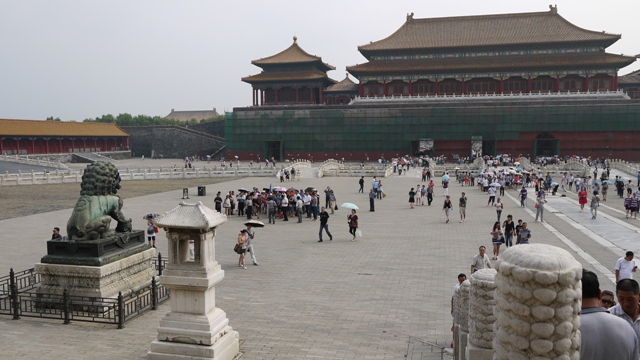 Pic 5 – a pic of us!