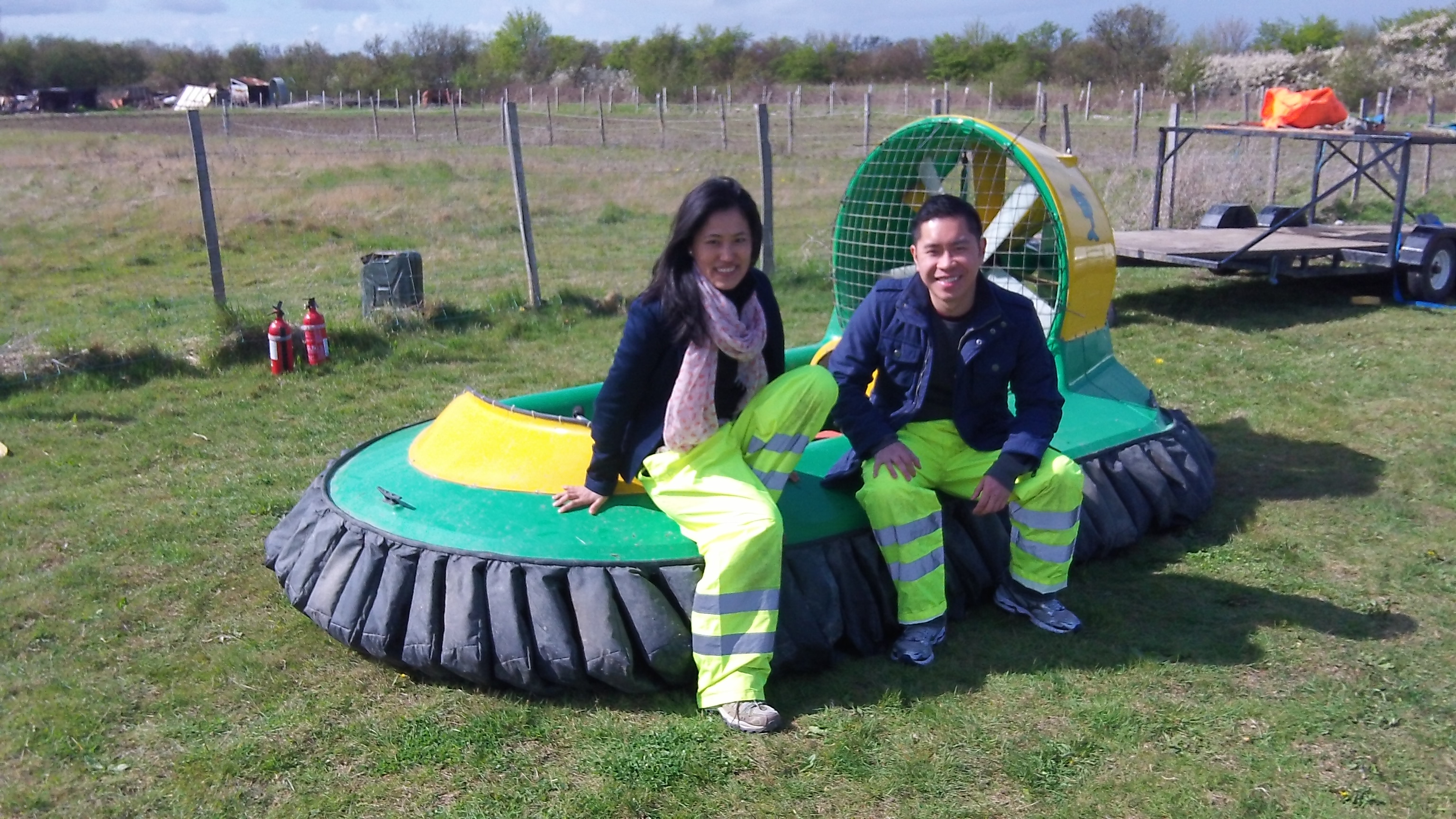 Hovercraft Experience in Sandwich, Kent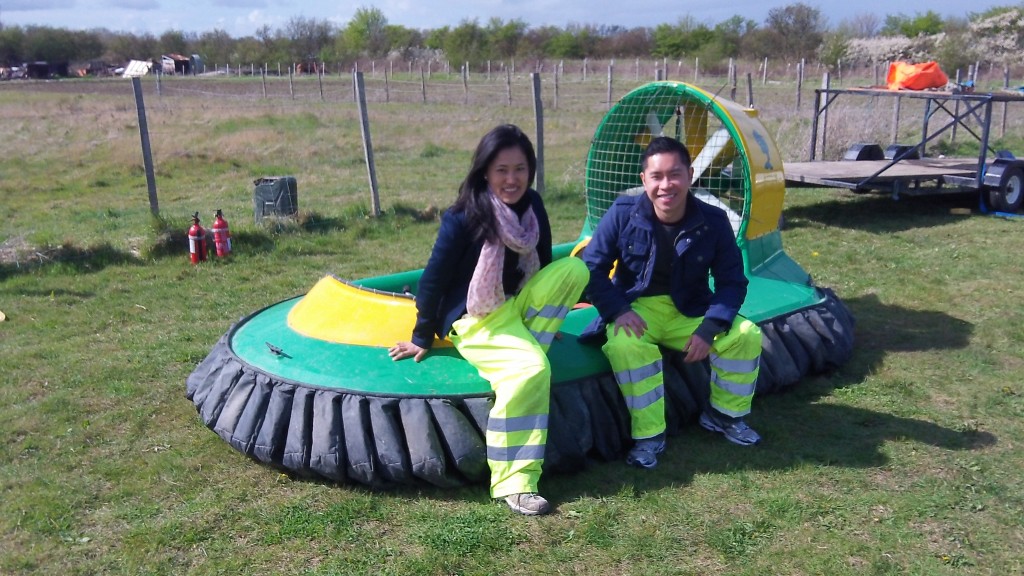 Last weekend (16th April) we had booked ourselves for an afternoon Hovercraft experience. It was quite a drive from London and we did arrive a tad early so we had a peek around Sandwich to see what there was to offer. To be quite frank, these little villages are indeed very little and there isn't much happening. I used the Tripadvisor app on my iPhone to find that the number 2 thing to do was the Secret Gardens of Sandwich.
We wandered in the compound where we spent a little time in the quaint little shop and got some food at the tea store. We didn't venture into the gardens themselves due to time constraints.
Anyway, it was soon time to head to experience our Hovercraft adventure! We turned up to find a group of around 10 – 12 people who were there for the experience also. Initial observations we saw that there weren't too many hovercrafts so the first thought was whether we would get enough time each on them. To answer this question simply, it's YES! You don't have to wait too long before it's your go again even when you get a large number of people. They did split the group into two though so it was 1 hovercraft for 5 or 6 people.
The first task was just getting acquainted with the hovercraft and you just go round a track a couple of times each. After this, there is a larger track where there was a water pool to practice on.
After you have done the track you wonder what else you could do without being bored. The guys at Hovercraft Adventures do a race against time which keeps things interesting for a while but to be honest, there's so much you can do and 2 hours is more than enough before you've had enough.
Anyway, here's our quick video of our experience: