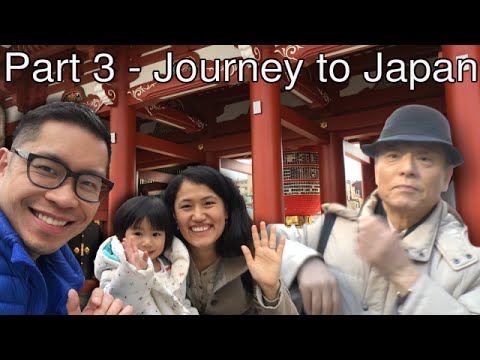 Journey to Japan – Meiji Jingu, Shinjyuku Gyoen, Asakusa, River Sumida Cruise, Hamarikyu Garden
Our second full day in Japan, we had a tour guide take us around. Hara Seiichiro was our guide for the day and he picked us up at our apartment first thing. He showed us his suggested itinerary for the day and we were happy to go along with it.
The sites to visit were:
Meiji Jingu (or Meiji Shrine) – A Shinto Shrine deep in the forest which enshrines Emperor Meiji and Empress Shoken
Shinjyuku Gyoen – Former private garden of the Imperial family with big lawn space. A lot of young families come here to visit and there is a family friend restaurant in the garden.
Asakusa – The most prominent tour spot in Japan with the taste of the Edo period
River Sumida Cruise – Sail down to Hamarikyu passing several unique bridges with long history
Hamarikyu Garden – Former private garden of Tokugawa Shogun
Note, hiring a private guide, you are expected to pay for his travel and food. In addition, it's polite to give a tip of around 2000 – 3000 yen.