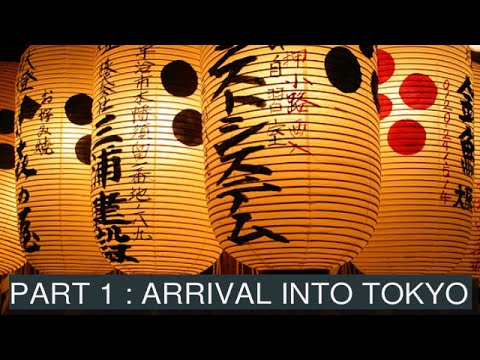 Journey to Japan – Part 1 – Arrival into Tokyo
This is part 1 of our trip to Japan in Feb/Mar 2016.
We leave from London to Gatwick Airport where we take our initial flight to Dubai. From Dubai we transfer to Narita Airport, Tokyo. We take the Airport Limo (as it's called, but it's actually just a coach) into Shinjuku. From there, we call a taxi who takes us to our apartment in Ebisu. He does get a bit lost but he was nice in that he got to the area and stopped the meter!
After we checked into the apartment, we went to find something to eat. The first place we went to actually didn't allow children but the manager sent one of his chefs with us to find a place that did accept children. Dinner was in a local ramen noodle place where we were able to use the vending machine and purchase our first dinner in Japan!