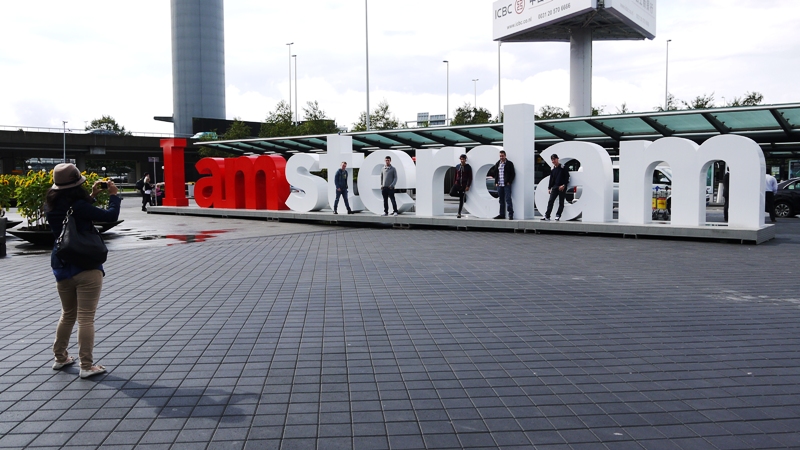 Leaving for China – Missing our Flight to China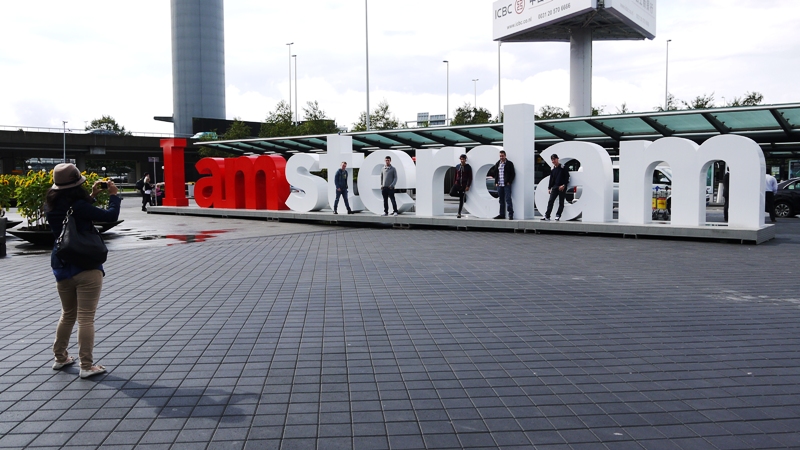 Our journey to get us to China started on the Saturday 25th August. It was a early PM flight leaving at 5pm which meant no crazy morning wake up.. in fact, it was nice and leisurely allowing us to wake up our normal weekend time and have a decent breakfast before departing.
Our journey with KLM was to take us to Amsterdam and from there, transfer to Beijing. We would land in Beijing after lunch on Sunday which would give us the rest of the day there to explore ourselves and be picked up the hotel Monday morning by the tour group.
The problem started in London.. due to heavy rain, all flights taking off and landing were delayed. There was an hour and a half transfer window in Amsterdam so if the flight was delayed by a bit, we would still be ok. Unfortunately the flight wasn't delayed by just a bit, it got delayed by over an hour which meant by the time the flight had finally left London, the flight to Beijing had already gone. There were quite a few people in this situation and what we would need to do now is to ensure we get to the transfer desk in Amsterdam as soon as possible to ensure we can ensure that we're on the next flight to China.
Landing in Amsterdam, we pretty much power-walked to the transfer desk to explain to them the situation. I was expecting that since we were the first to the transfer desk from this flight that we would be able to get next flights to Beijing… the problem was that the next flights were the following day… a whole 24 hours away. My concern of course was ensuring that we would get to Beijing before the train left for the tour.
No matter what we said to the transfer desk attendant, she said that there were no earlier flights.. we had the choice of either to take it or not..  no movement! Hmm.. it meant we had to take the flight. She printed us off a hotel voucher which allowed us to stay at the Sheraton (including dinner and breakfast the following day), an amenity coupon for food at the airport (or other options – see picture below), a travel discount voucher of 50 euros and up to 5 minutes of phone calls.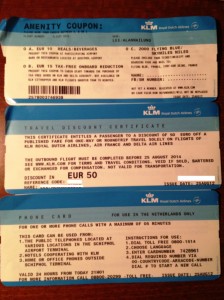 Though I rather would have preferred to have caught the flight and had a chance to explore Beijing, it was not a bad 'package' that KLM give you for something which was out of their control. We spent the morning at Schipnol airport which explains the first picture on this post.
Anyway, the timing of the flight out would have meant that we land on Monday around lunch time. We would have missed the tour at the start but catch up with the rest of the group. We used our phone voucher to call our tour operator to let them know what had happened and they said that they would arrange for someone to pick us up at the airport and join the tour.