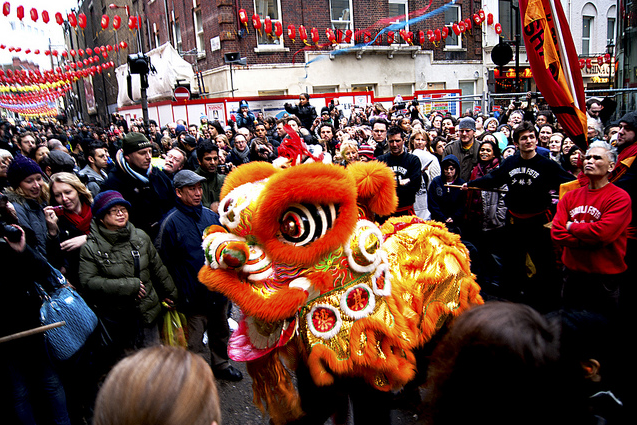 Lion Dance, London China Town – 2012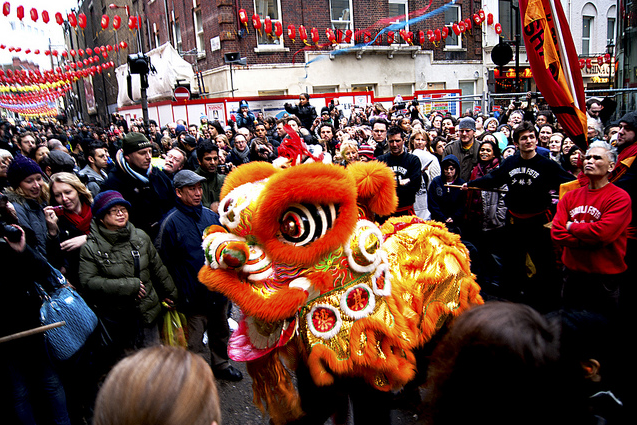 I was having dimsum with some friends in the New Loon Foon restaurant when we saw the Lion Dance had appear directly infront of the Haozhan restaurant. We got a great view from where we are.
The Lion dances in front of the shop and eyes up the lettuce which is bundled with Lai See (lucky red packets – containing money). The Lion is seen to jump up, grab the lettuce bundle, spit out the lettuce and pocket the cash! This is meant to bring in good luck to the restaurant.