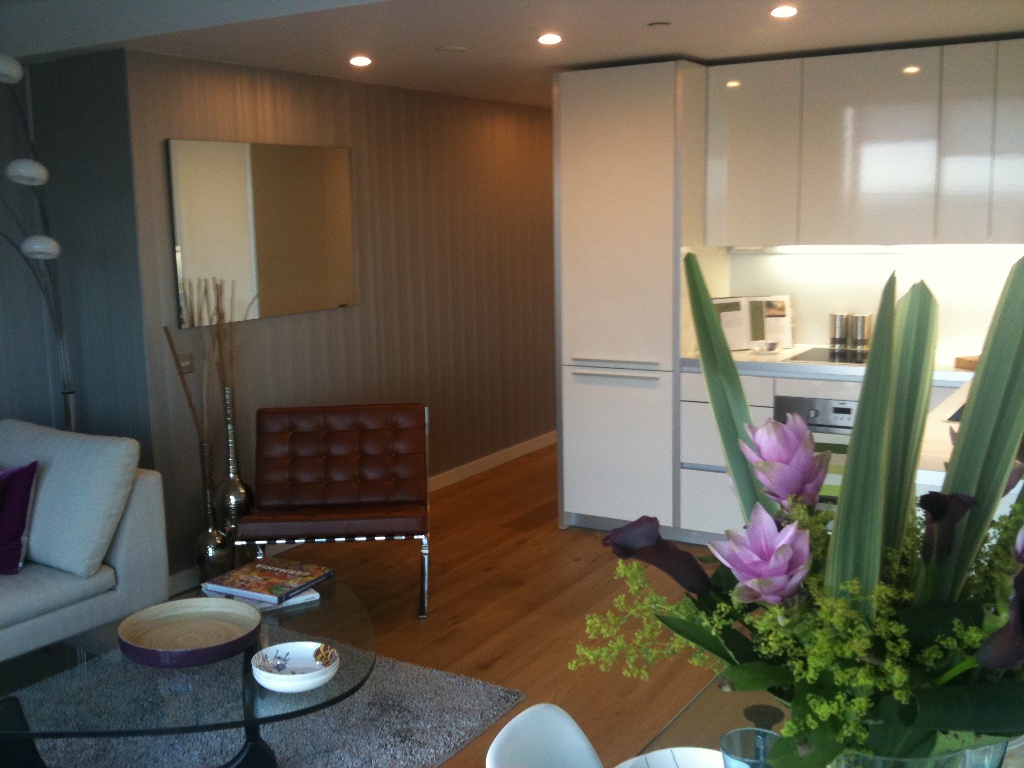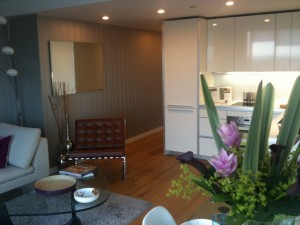 Pictures from the Strata building at Elephant and Castle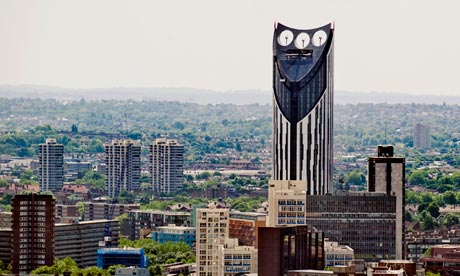 For those who have gone through the Elephant and Castle area, I'm sure you've noticed the Strata tower. This the space aged looking building with 3 wind turbines at the top (rumoured to actually require more energy to drive the turbines than the energy it generates!).
It also recently won an award for being the most ugly building or something along those lines. I personally think it looks modern and space aged so really like it. Anything new and modern rolls right up my street.
So, when I heard that there was an open day to have a look at the flats, myself and the wife went to have a look. The lobby area was like that of a hotel or an office. High ceilings and a bit too much graphite…  some designer furniture in bright colours and a slick looking receptionist.
I wanted to see what you got for your money, almost £500k for a two bedroom flat seems pretty hefty considering the average price for a two-bedder in the area is around £300k or so.
Well, it's ultra modern and with all new builds, you don't get much space for your money. However, the views depending on which floor you're in are pretty cool…. I really like floor to ceiling windows but all the bedrooms are a funny shape due to the structure of the building. You've got to be pretty creative to fit stuff in if you're used to purchasing normal shaped furniture items.
Anyway, some pictures which were taken…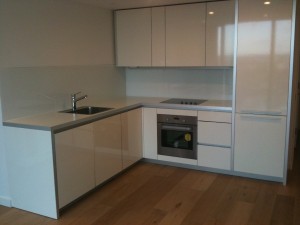 The modern glossed kitchen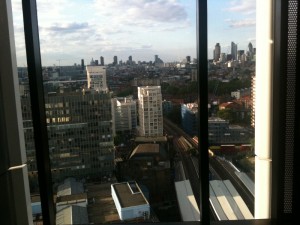 The view from one of the appartments, you can see the Metro Central Central block…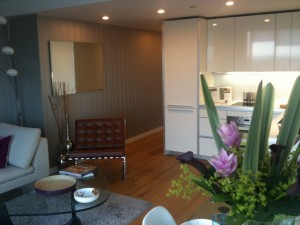 The open plan kitchen-lounge area in the show flat…
More show flat pictures..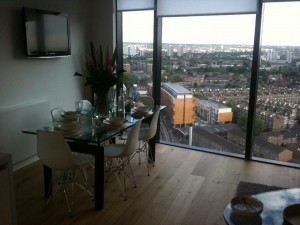 View showing the floor to ceiling windows..