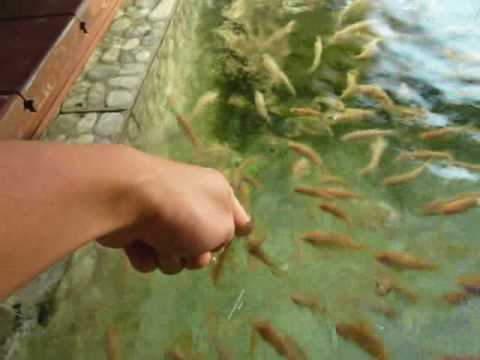 The Kenko Fish Spa in Bangalore – these fish are greedy for you!
I have another video which shows Metok being tried by the fish at the spa but it won't make sense for those who don't know what a Fish Spa is…
So, this  post is a little taster as to what the Kenko Fish Spa is. In a nutshell, these little fish (known as doctor fish or garra rufa), like to nibble on your feet. Actually, they like to eat off the top layer of dead skin leaving your glowing skin to shin through. I guess it's a bit like exfoliation.
The Kenko Fish Spa in Bangalore is newly opened and customers have the opportunity to get their feet nibbled by these creatures. It costs 175 ruppees for 10 minutes or 350 for 30 minutes.
I saw a few videos of these fish on YouTube but they don't seem to be as greedy as the ones we experienced. Perhaps these poor fish don't get fed often so when they get a chance, they really go for you! Watch out for the next post which shows Metok and her first encounter with them (laughs guaranteed!!)…
Meanwhile, you can see these guys in action:

To read more about these doctor fish, the Wiki entry is quite good: