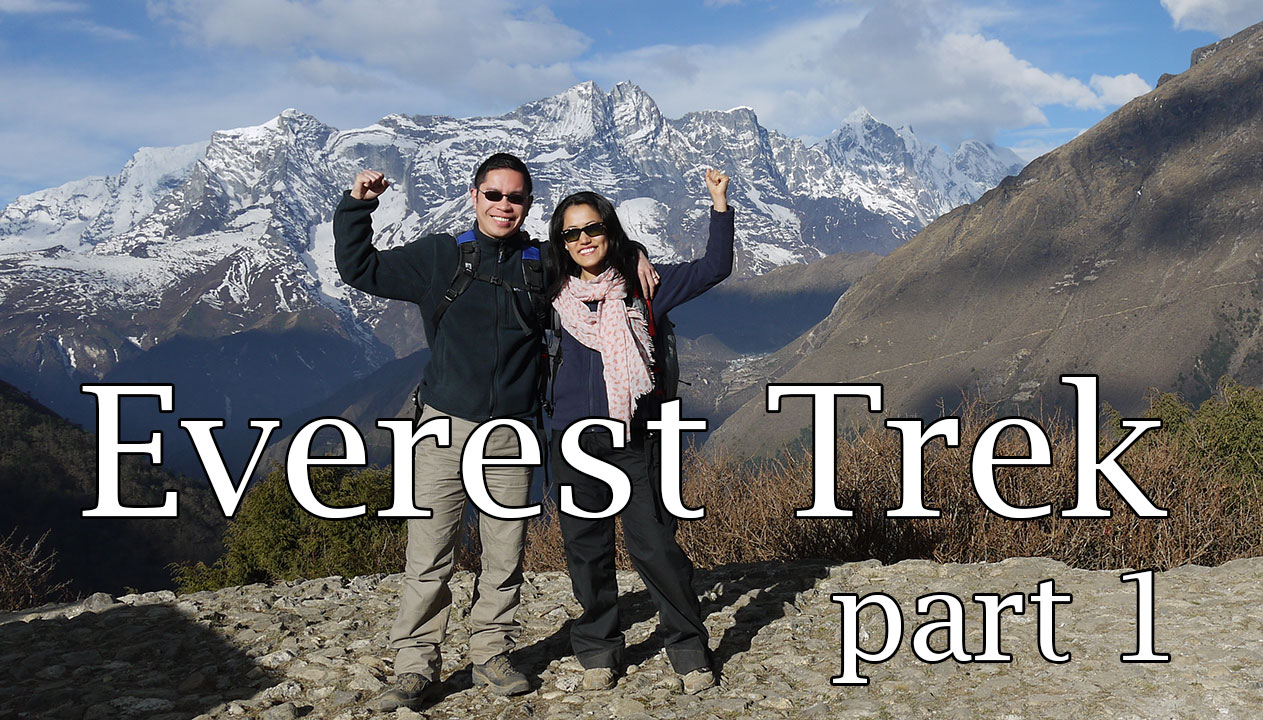 Trekking in Nepal – Part 1
So earlier this year, we went to Nepal to do the Everest trek. We didn't actually make it all the way to basecamp, that would have been too ambitious! However, we did get all the way to Tengboche which is where the famous Sherpa Tenzin Norgay grew up (the's the one who went up with Edmund Hilary, the Kiwi who was the first to conquer Everest).
So I've finally got round to editing this footage.. in fact, I got so much of it that the sheer volume of footage scared me from committing to making the video to go onto YouTube. So finally, it's here!!

This is part 1 of our trip when we started in Kathmandu, getting picked up to be taken to the airport to get to Lukla (which is the most dangerous airport in the World due to the fact that the runway ends with a sheer vertical drop!). For those who have done this journey, you'll know that you've got to be really lucky to be able to get the plane up to Lukla on your first try. Due to winds, quite frequently the flights are cancelled. We ended up accosting a rescue helicopter to get up there!! As it was quite late in the afternoon, we didn't have much time left to reach our first guest stop which was the Yeti Mountain Home in Phakding. You can see from the video that we turned up when it was pretty much pitch black!
Anyway, keep tuning into the blog for the second instalment.