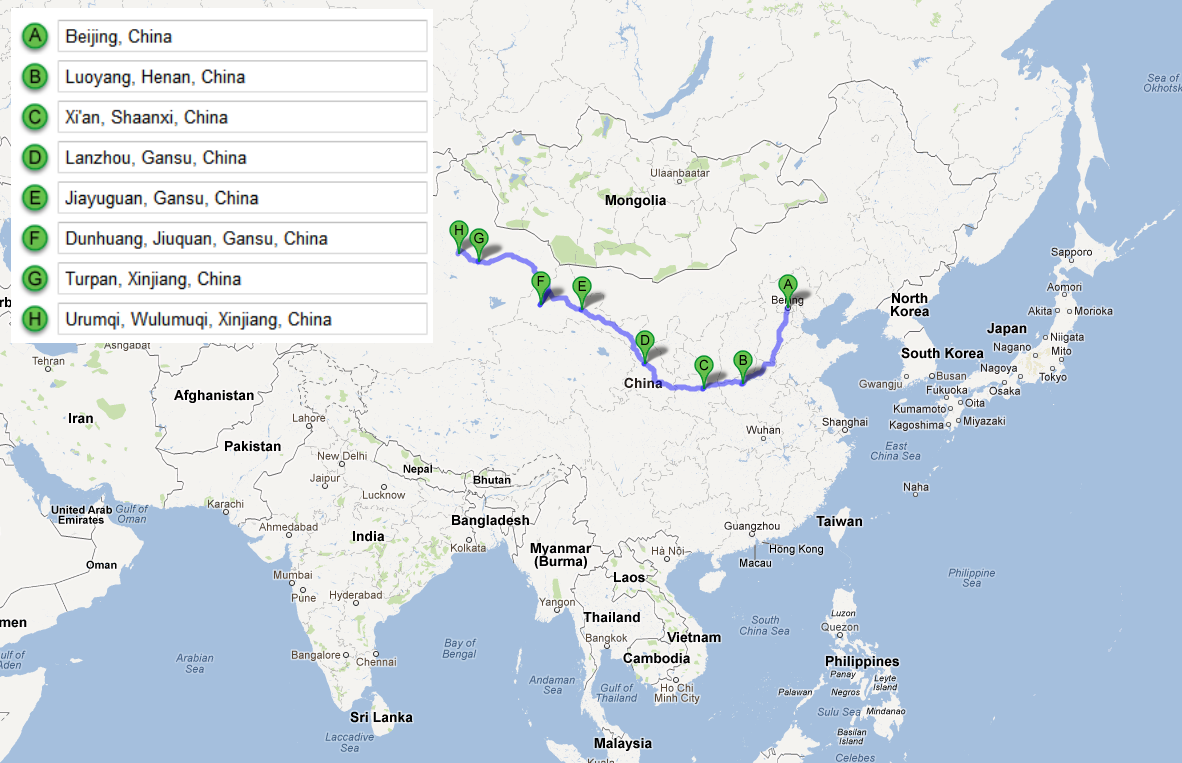 Our China trip 2012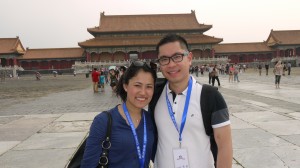 So we were hoping to get to Tibet this year but had a lot of difficulty because of the situation there, it finally got cancelled by the tour operator. At this stage we had already arranged for our China visa and it seemed like a waste if we didn't use it.
So, we researched online and found a tour which did a 12 day tour starting in Beijing and went to Luoyang, Xian, Lanzhou, Jiayuguan, Dunhuang, Turpan and Urumqi. These were cities which were part of the Silk Road and looked fantastic and full of culture. Reading more into the itinery, the total journey took us over 5000km moving from East to the West of China. Our mode of transport was the Shangri-La Express train which would be our home for most of the journey.. we would travel by night and explore the cities by day.. where the cities had a two day itinery, we would stay overnight in 5 star hotels.. sounded like complete luxury!
The map below shows the journey that we would take (click on the picture for a larger version)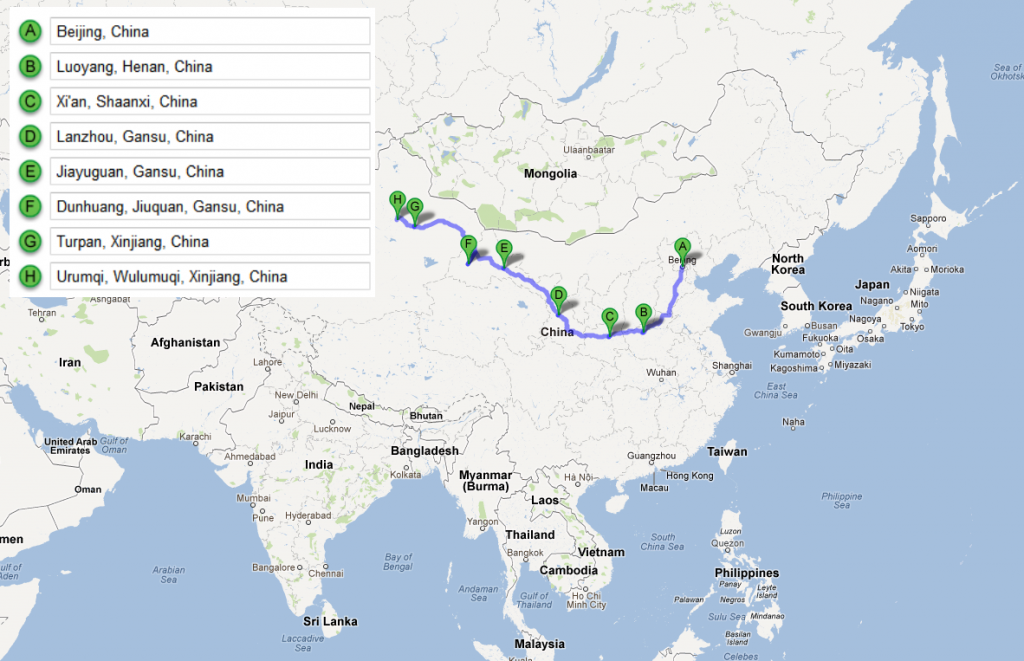 This looked great and soon after, we had paid for it! It was confirmed! Yay! We still had to buy the flight tickets though.. London to Beijing and 12 days after, Urumqi to London.
As we had booked rather late, the only flights which were not too extortionate were flights via KLM but they were not direct flights.
If you want to see the itinery from the tour operator, click here:
http://www.chinahighlights.com/image/pdf/chtgp-sl-01.pdf
I'll be posting day by day of our journey on the blog! Stay tuned!